News
The new AG-200 antenna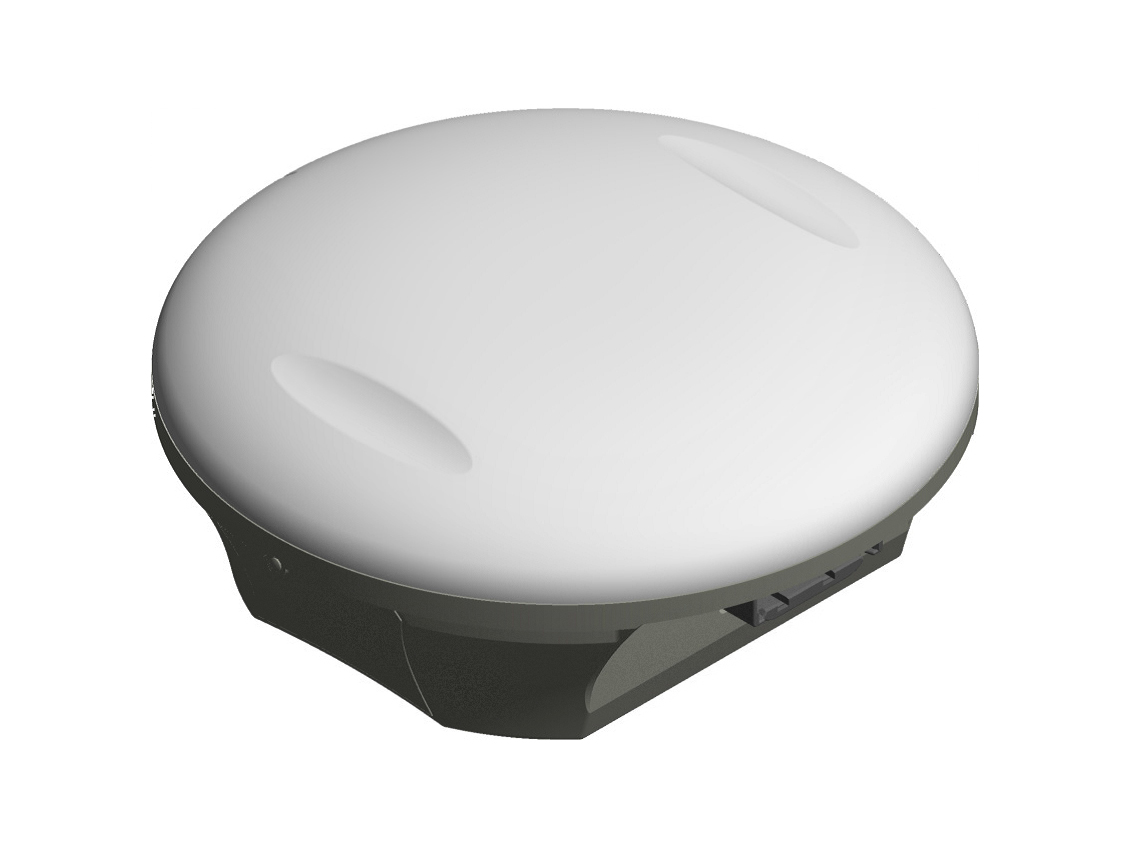 The new AG-200 antenna from Müller Elektronik is a full-fledged replacement for the existing A101 and AG-STAR receiver types. It can work with all positioning systems (GPS, GLONASS, Galileo, BeiDou) and further processes freely propagated correction signals EGNOS, WAAS, GAGAN and MSAS. With these free corrections, it achieves an accuracy of 15-20 cm. This antenna can also process the paid Trimble RTX correction signal, which has worldwide coverage.
It is also backward compatible with older machines, so a non-repairable A101 / AG-STAR can be replaced with the new AG-200.
Trailed sprayer GIGANT
One of the largest trailed sprayers in Europe - GIGANT. The South Bohemian two-axle giant can boast a tank of up to 13 500 l and boom of up to 36 m. The Gigant sprayer will playfully prove its advantages with maximum boom engagement on very long plots. Thanks to the extremely large tank, the number of work interruptions due to filling the sprayer with water or weighing the water through the tank is minimized. This reduces costs. GIGANT is now available in a new improved version with a new tank with a redesigned bottom to minimize residual liquid. Another great advantage of the GIGANT sprayer is its transport height, which does not exceed 4 m, or the rear steerable axle.
New tank with redesigned bottom to minimize the amount of residual liquid

Boom 24 - 36 m

Tank 11 000 l, 12 000 l and 13 500 l

Maximum wheel diameter 1850 mm

Transport height up to 4 m

Rear steerable axle

Upper and lower hinge

Lightening of the front axle for a better ride uphill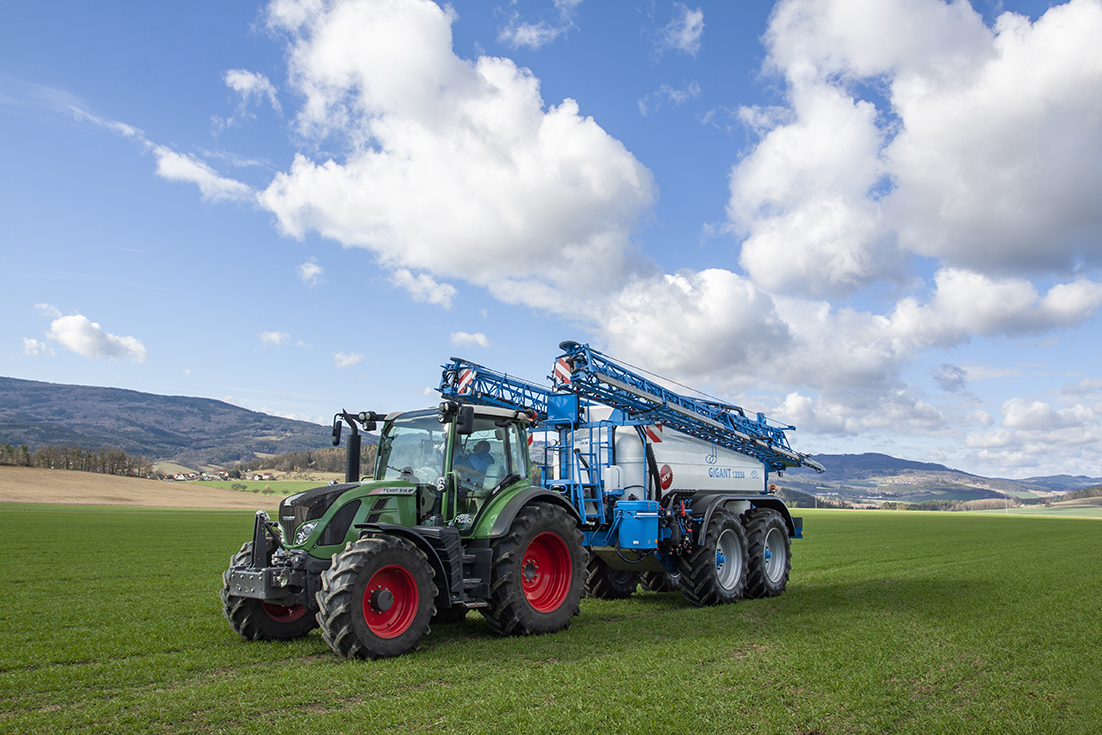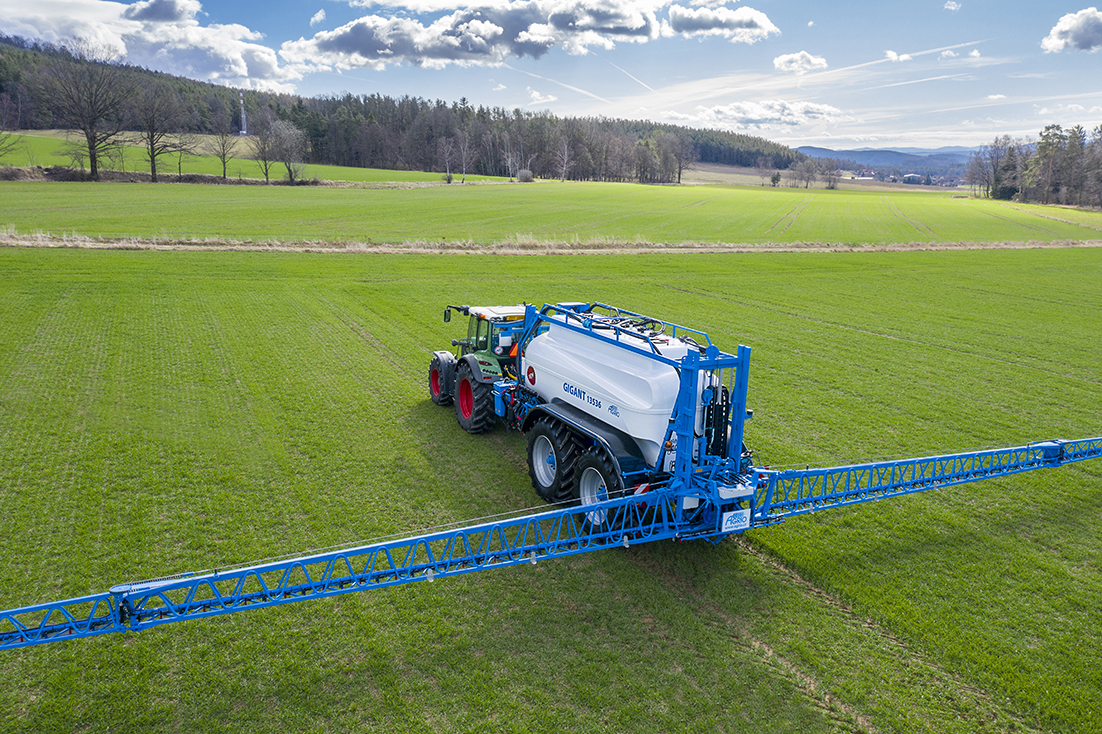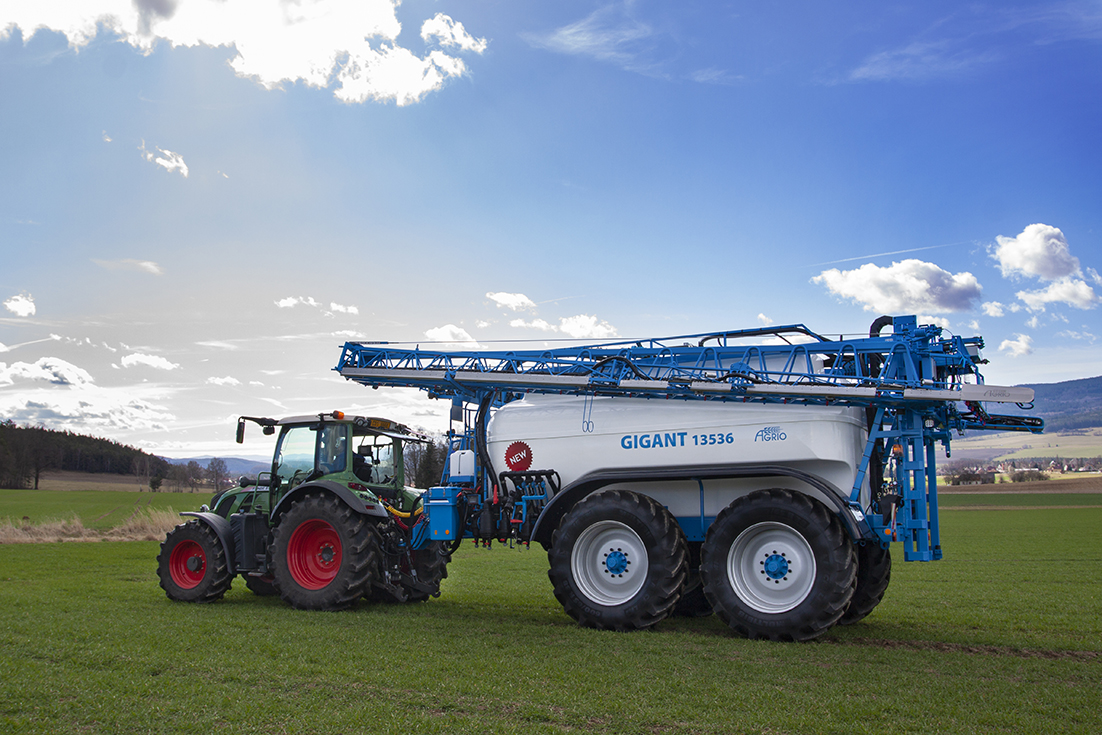 AFA fugate (sludge water) applicator
In cooperation with company Vogelsang, we have developed a hose applicator for fugate - liquid waste from a biogas plant. The Voegelsang pump has a capacity of 150,8 m3 / h at 540 rpm. Compared to similar machines, AFA is equipped with a dosing unit for DAM fertilizer, so that the fugate can be enriched with nitrogen as required. The first prototype was made on a single-axle chassis with a tank of 8000 l, in the future it will be possible to extend it to a tandem chassis with a tank of 12000 l.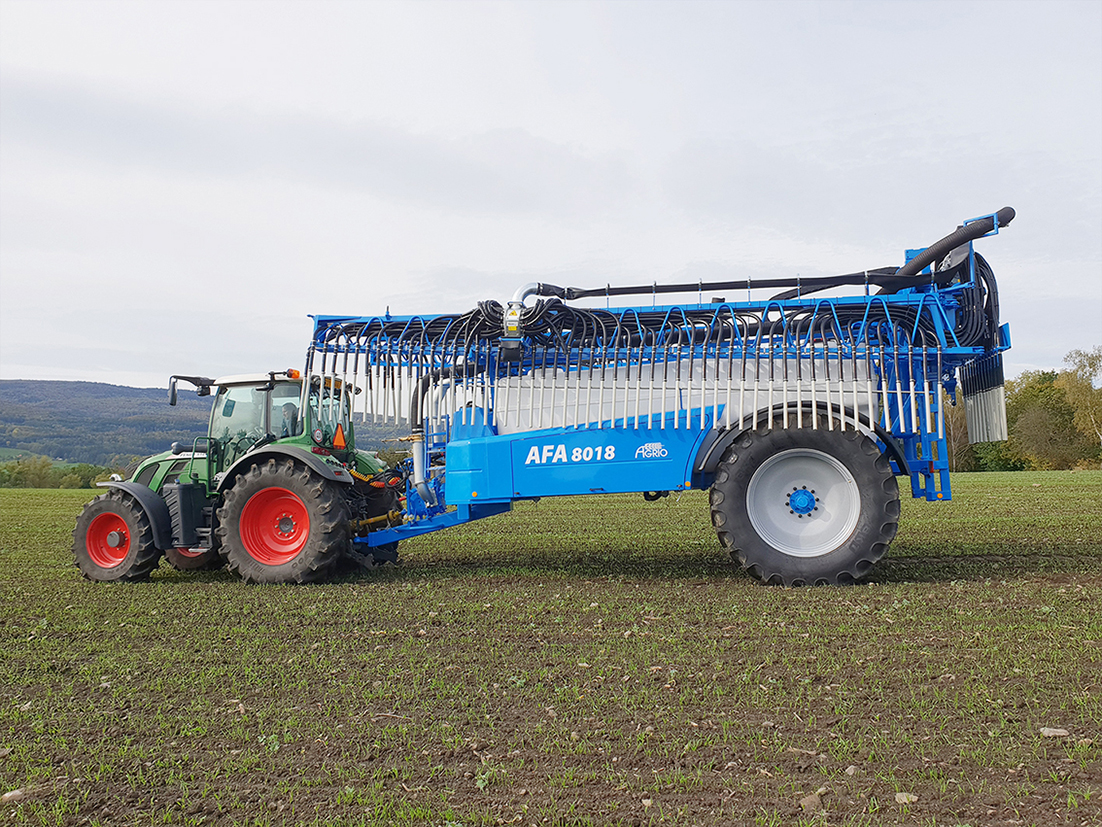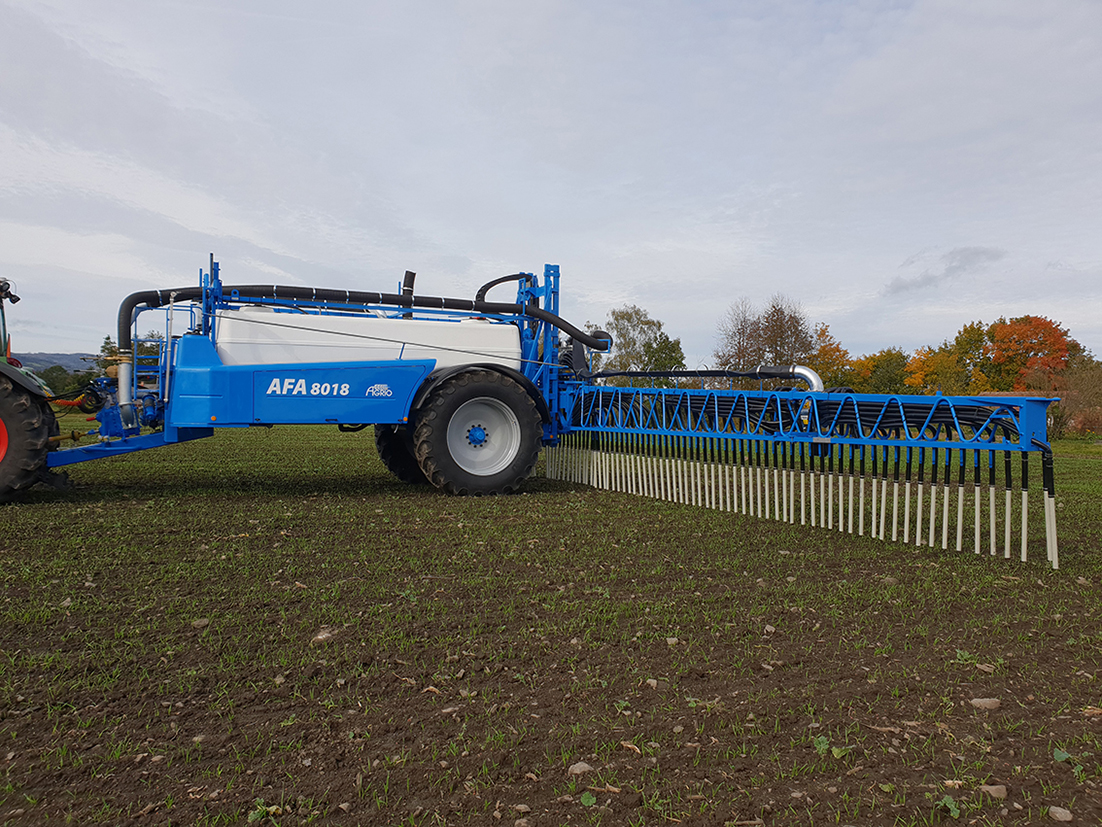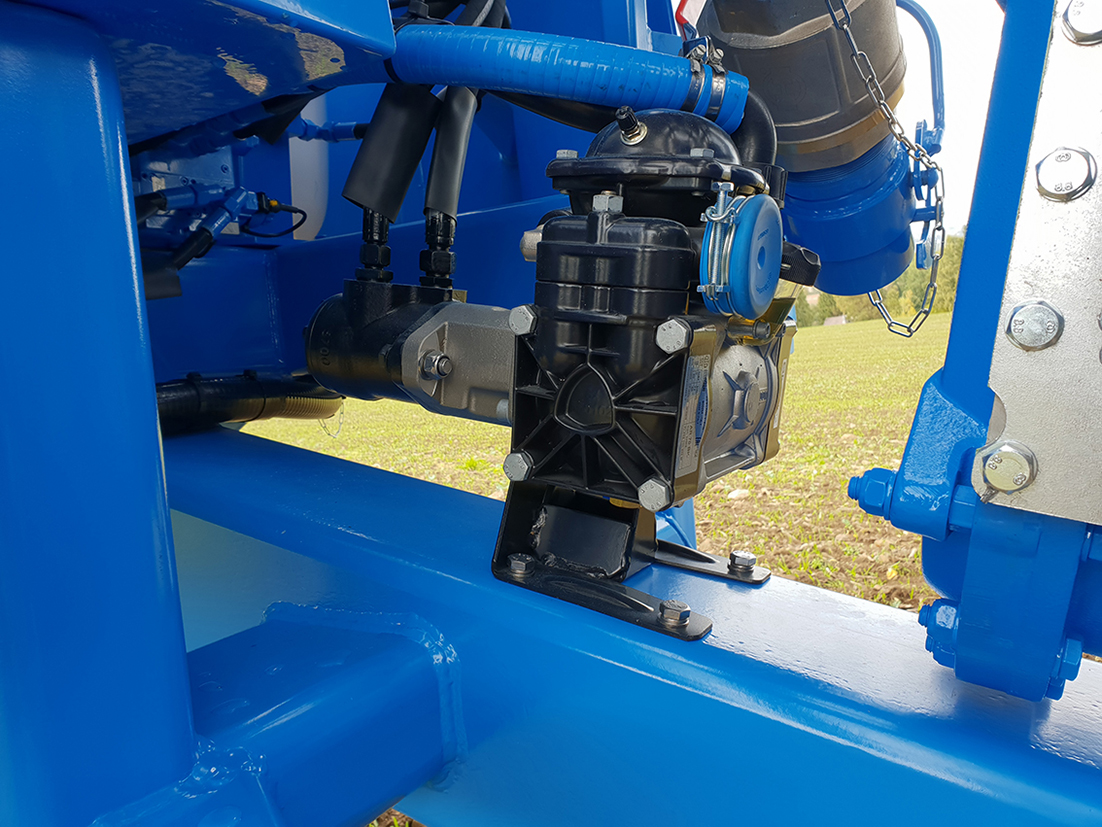 Price TAČR 2019
The research team team consisting of Agrio company, Faculty of AgriSciences of Mendel University in Brno and WIRELESSINFO company received award of year 2019 from TA ČR in "Society" category for project called "Development of the system for variable rate application of pesticides and fertilizers using crop monitoring".
Prizes were also awarded in the Bussiness, Governance and Partnership categories. Of these four winners, the project that appealed to the guests most was selected by the guests directly during the ceremony. This project then received the "Czech Idea" award. Our team also won in this category.